Sturgeon Bay Visitor Info & Events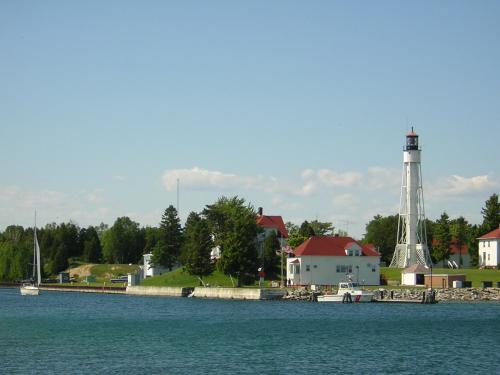 Enjoy Door County's premier City year round. Sturgeon Bay, Door County offers the finest selection of charming restaurants, welcoming accommodations, artistic shops, galleries and museums….all surrounded by the relaxing beauty of the historic waterfront. Fun festivals, nearby state parks and more activities than anywhere on the peninsula!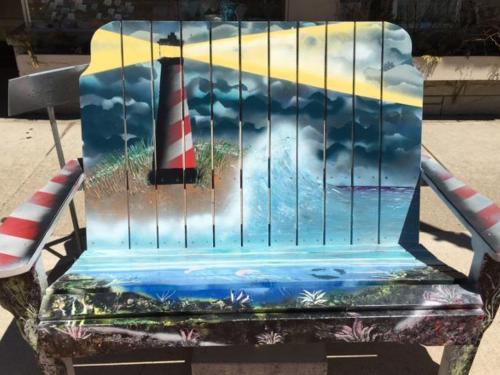 Harvest Fest & Street Art Auction Sept 15

Discover a Door County tradition and welcome in the autumn spirit in Sturgeon Bay during the 11th annual Harvest Festival and Street Art Auction. All the excitement begins at 9am with a classic car show hosted by the Old Bolts Car Club. Third Avenue will be closed to traffic allowing artists, crafters, vendors, and local shop owners to spread out onto the street with a variety of goods for sale including home decor, textiles, and one-of-a-kind finds. Featuring live music, children's activities, and a mix of delectable food and beverages — there's something for everyone! Following Harvest Festival, the Street Art Auction will take place in Martin Park beginning at 5:30pm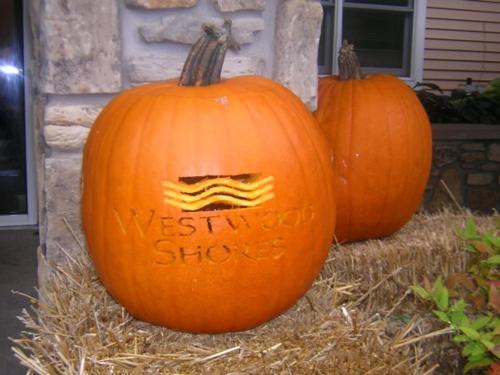 Thrills on Third ~ October 29th

Don your spooky best and join us for a day of festive, Halloween fun on Third Avenue Saturday, October 29 from 9am to 3pm! Come one, come all, any age and pets on leashes in costume are welcome. Artists Guild will host pumpkin painting in the morning before the parade, and trick-or-treating will take place at participating businesses on Third Avenue following the parade. There's no cost for admission, and a complete schedule of events will become available in September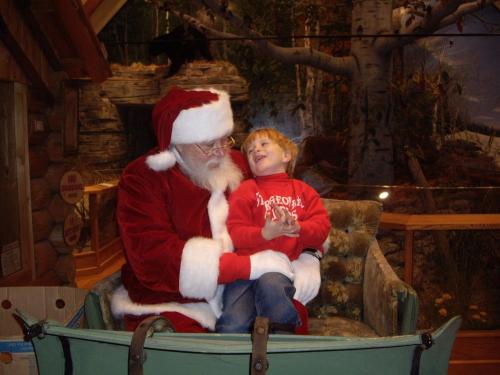 Christmas by the Bay ~ Nov 16-18

Celebrate the holiday season during our annual Christmas by the Bay Celebration! All the fun begins Friday, Nov. 16 with the tree lighting ceremony at the clock tower on historic Third Avenue. On Saturday morning, enjoy a festive Holiday Parade will take place at 10 a.m. Start your holiday shopping in our quaint downtown shops. Visit with Santa. The weekend comes to a close on Sunday with a breakfast with Santa at Stone Harbor Resort from 9:30 a.m. to 11 a.m.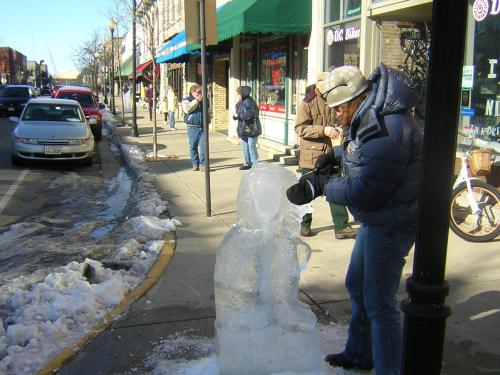 Fire & Ice ~ February 17

All the fun begins at 9 a.m. with a citywide ice and snow carving competition featuring novice, intermediate, advanced, and professional artists. Spend the day perusing our unique shopping districts while artists transform blocks of snow and ice into art! Event maps complete with ice and snow block locations will be available at local businesses or by visiting the Sturgeon Bay Visitor Center. The public is encouraged to cast a vote for their favorite carving by filling out the People's Choice Award ballot included with each map. Saturday evening the fun continues at Stone Harbor Resort during the annual Fire & Ice Dinner, Dance and Silent Auction! Enjoy a fabulous meal followed by live music. Formal attire is optional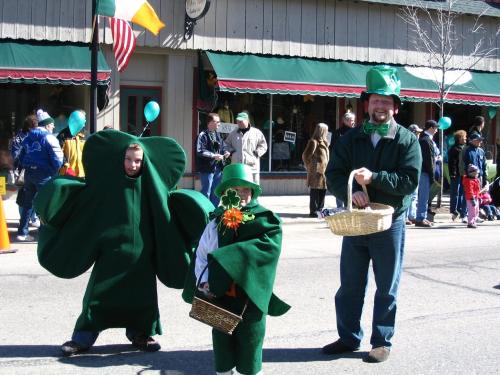 St Patrick's Day Festivities ~ March 2018

St. Patrick's Day weekend in Sturgeon Bay begins Friday night, March 11, with live music and more taking place at venues across the area. Saturday morning the fun continues during the annual St. Patrick's Day parade at 11am.
The Best Irish, Business, and Non-Profit entries will receive awards. Irish floats, Leprechauns, and even St. Patrick himself are just a few of the things you're sure to see at our St. Patrick's Day Parade! So what are you waiting for? Shake off your shamrocks and make plans to get out of the house with for a day of Irish family fun in charming Sturgeon Bay!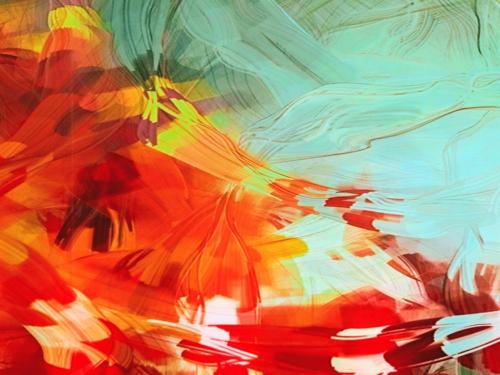 Fine Art Fair ~ Memorial Day Weekend
The Sturgeon Bay Visitor Center will host its annual Fine Art Fair in May. The popular Memorial Day event is held in Sunset Park. Check out some great photos from past events and get more info
here...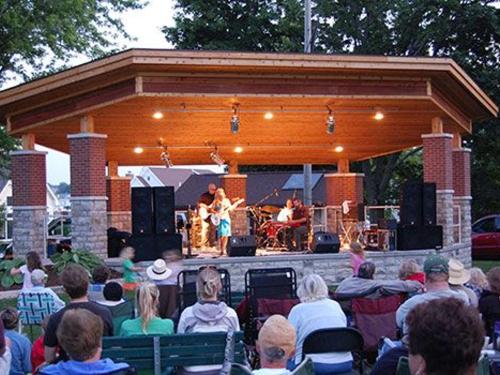 Harmony By the Bay Summer Concerts
The City of Sturgeon Bay is proud to announce the return of its summer concert series "Harmony by the Bay", featuring twelve performances that will run every Wednesday night starting June 17 through Aug 26.
Click here
for the more information.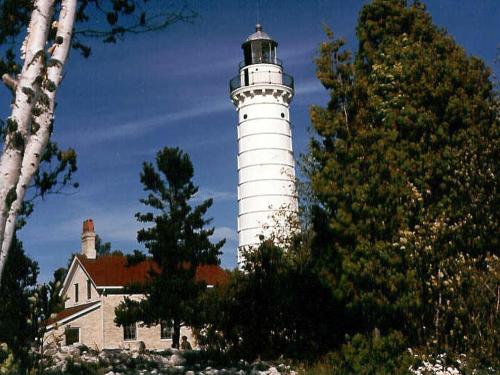 Lighthouse Festival ~ June 9-11

A special weekend when you can tour the lighthouses - sponsored by the Door County Maritime Museum. Lighthouses are open to the publicand some are available by boat tour.
For more information click here or check out details on the Maritime Museum site linked here.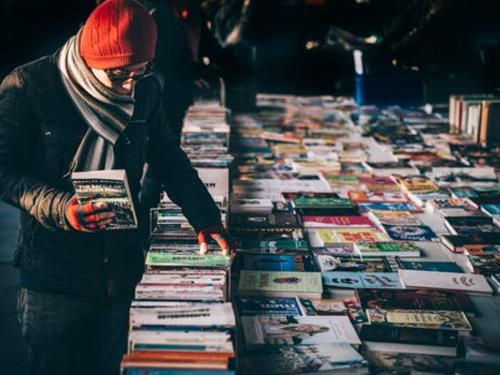 Sail Thru The Avenues Sidewalk Sale ~ Summer 2018

Take advantage of extraordinary deals at our shops and boutiques, enjoy live entertainment, and satisfy your appetite with delectable goods from local eateries and vendors. Everything takes place from 9am to 5pm, and there is no cost for admission.
Bargains can be found throughout the city, however, Third Avenue from Michigan Street to Jefferson Street will be closed to traffic providing space for vendors and store owners to display home décor, textiles, crafts, jewlery, and more!